White Sage Bundle Smudge Stick Handwrapped California USA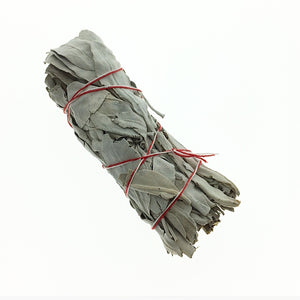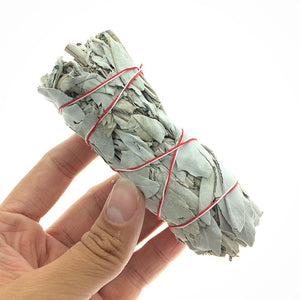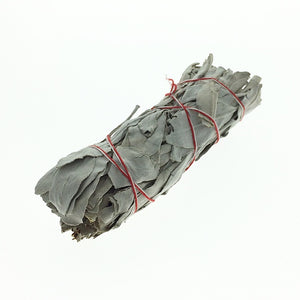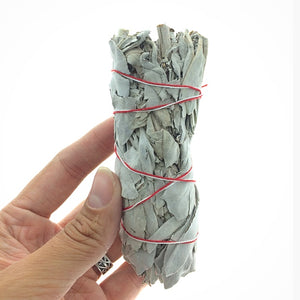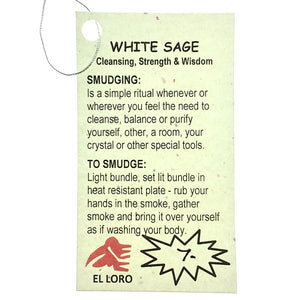 This is a conveniently sized white sage bundle, wrapped in string and ready for use. The sage can be burned for prayer, meditation, or the cleaning ritual known as smudging. It also comes with an informational gift tag (pictured). Smudge bundles will vary in size and shape, due to the handmade nature of this product.
White sage is a sacred herb burned for cleansing and clearing rituals. This practice, commonly known as smudging, has been used by Native American cultures for centuries. Smudging is also used in other cultures such as Celtic druidry, and is a common practice during prayers of many different types. Our White sage is sustainably and respectfully harvested from California, and is available in combination with many different herbs and woods. Also check out our Palo Santo and Smudge Kit sections! 
Be sure to burn sage in an appropriate container and never leave unattended. The top of the sage should be heated up to the point of smouldering, when a coal is formed and releases smoke; the bundle should not be actively on fire throughout the ritual, and should be crushed out completely at the end of use. One smudge bundle may be reused many times, depending on the length of time for which you allow it to burn and smoulder.