Tiger Eye Crystal Mini Bottle Gemstone Necklace for Essential Oil Perfume on Stainless Steel Chain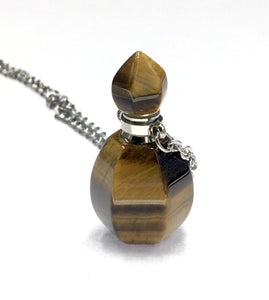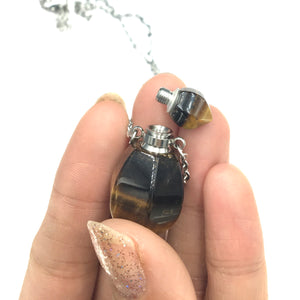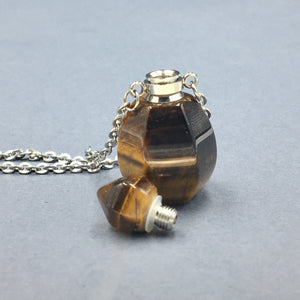 This gorgeous Tiger Eye crystal bottle necklace will become part of your go-to jewelry! Each bottle is made of natural gems and minerals, and is connected by a stainless steel chain. You may fill the empty bottle with any contents you choose, such as essential oil or perfume, or wear it empty if you simply love the crystal bottle. This very small bottle necklace would be a perfect gift for those who love to keep perfume, essential oil, or tiny keepsakes handy. The bottle is capped by a tiny screw-top; care should be taken to not lose the cap as it is a separate piece, yet the chain is an integrated part of the necklace. Gorgeous gift, and so convenient! 

*This bottle is sold EMPTY, and is ready to be filled with your contents of choice. We do sell essential oils, so please contact us for options if you're interested! 
Dimensions: contact us 
Keywords: Tiger eye is associated with will, manifestation, grounding, and balance.