Sphalerite on Matrix Mineral Specimen Natural Crystal Cluster (Elmwood Mine, TN)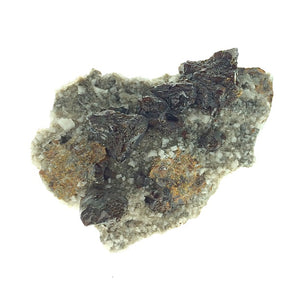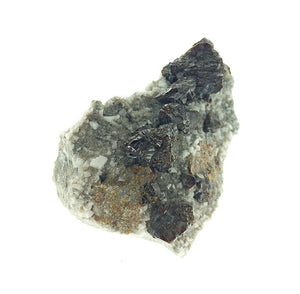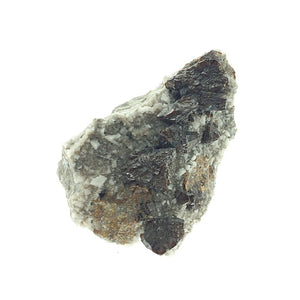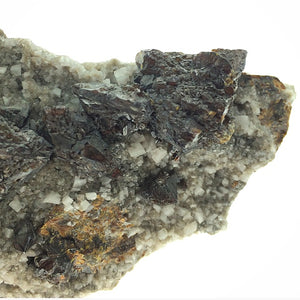 SKU: MIN-CLU-USA-SPHAL110
This specimen is a beautiful example of crystal structure! This is a large and sculptural cluster which features lovely crystals of metallic brown sphalerite, growing off of a sparkling quartz-rich matrix, accented by dolomite crystals. It is a specimen from the Elmwood Mine near Carthage, Tennessee. The Sphalerite displays rich brown color with submetallic luster on its surfaces, and the sparkling matrix is a pale grey-white. The tiny white rhombic crystals are dolomite, another common associated mineral. The terminations on all crystals are very sharp and clean! The unusual cluster is self-standing, and possesses several beautiful display angles. This is a high-quality large specimen with a unique and striking combination of minerals--it would offer a lot of beauty to any specimen collection!

The Elmwood Mine near Carthage, Tennessee, is a heavy metal mine that yields minerals such as sphalerite, galena, and fluorite. It has also been associated with a deep orange calcite. This mine is in operation, but is not currently producing specimens, and has been known to close for several years at a time when the value of zinc drops.

----
Locality: Elmwood Mine, near Carthage, Tennessee, USA.

Dimensions: 4.00" x 2.38" x 2.25" (104mm x62mm x 58mm)

Weight: contact us

----
PHYSICAL: Sphalerite is a zinc sulfide mineral, which forms in association with other heavy metallic minerals, as well as fluorite, quartz, and more. The iron content of sphalerite determines its clarity and color, and can range from pale green to gunmetal grey.

Healing: Sphalerite is associated with strength, vitality, and grounding. Yellow calcite is for insight, clarity of perception, and willpower.
----
Please contact us via email or by phone for more details, or to receive more angles or a video of this specimen. Thanks!