Shungite Raw Rough Cut Gemstone Sterling Silver Pendant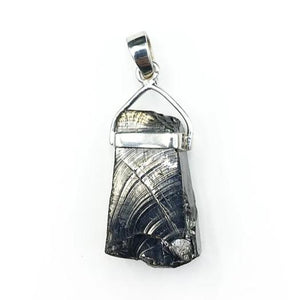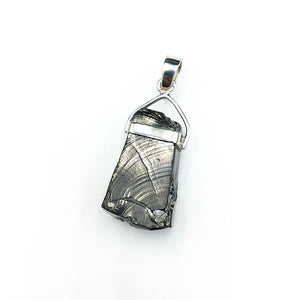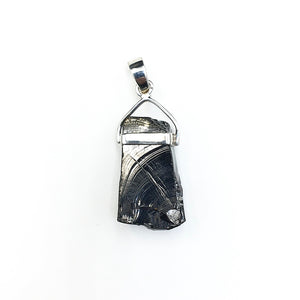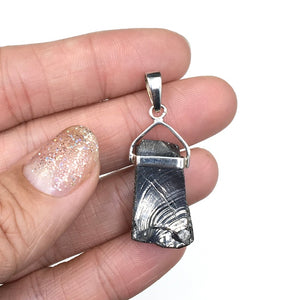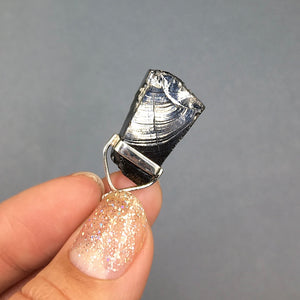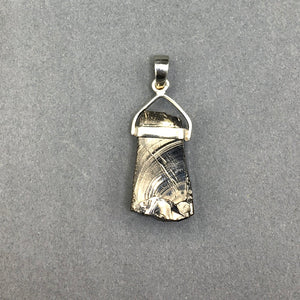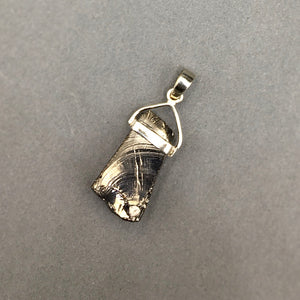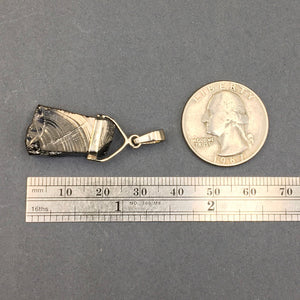 Raw Shungite makes a statement in this rough cut pendant! It exemplifies the soft, organic shapes this mineraloid is known for. The high luster, unique shape, and raw texture makes this pendant really stand out. Please examine dimensions and scale photo carefully. This pendant would look ideal on one of our sterling silver chains, or on one of our signature faceted strands—find strands in Necklaces & Sets. Contact us for help putting a set together!

Dimensions:

1.44" long x 0.50" wide (36mm x 13mm)
---------------------------
Shungite:
PHYSICAL: Shungite is metamorphosed oil shale, it is in the same family as jet and coal. Shungite is named for Shung'a, Russia, the village in which it was discovered. Shungite is sometimes believed to purify water, and was used for this purpose in the time of the Czars. 
HEALING: Shungite is associated with purification, protection, and filtering of negative elements and EMF. 
Care for gemstones in sterling silver jewelry: 
As with all natural stones set in silver, these jewelry pieces should be removed when taking a shower, swimming, or entering a hot springs. Water (especially hot water) can damage natural materials and even cause settings to fail. This is especially true with gemstone rings!

*Though many gems and minerals have historical and cultural associations with healing properties, these items are sold for wear in jewelry, display, study, and collector interest only.