Shiva Lingam (1) Polished Sacred River Stone India Tumbled Stone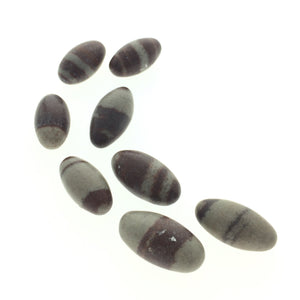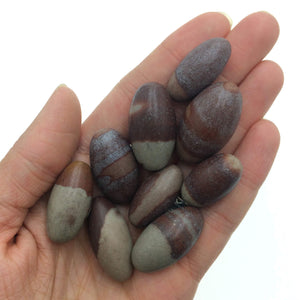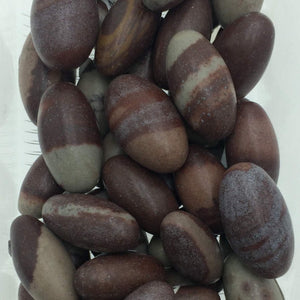 This is one miniature hand-polished river stone known as a Shiva Lingam. Also known as a Narmadeshvara Lingam, it is considered to represent the Hindu God Shiva. No two stones are alike--the Shiva Lingam has been river tumbled in India's Narmada River, and is then hand-polished to maintain its egg shape and smooth polish. It is the perfect size for display or to be held during meditation. This would make an excellent healing or gridding specimen!It has been tumbled smooth and is polished on all sides, making it the perfect size for a pocket, purse, pillow, or palm. These stones would also make a perfect addition to a crystal grid.
One piece will be intuitively chosen from our selection of available tumbled stones. Sizes and colors will vary, as well as inclusions and surface features. Tumbled stones have been smoothed via rock tumbler, and may have a matte or shiny polished surface; unless listed in description, stones are completely natural and untreated.
Keywords: Fertility, kundalini channel healing and activation.
 *Though many gems and minerals have historical and cultural associations with healing properties, these items are sold for display, study, and collector interest only. We encourage you to do research and draw your own conclusions on this topic!