Rose Quartz Crystal Skull Handcarved Raw Crystals Polished Matrix Rock Skull Carving Stone Art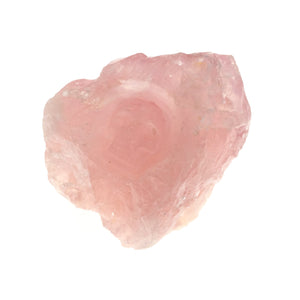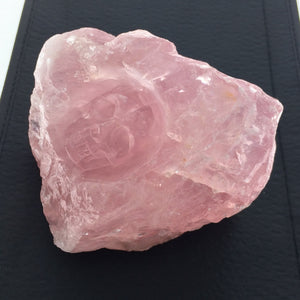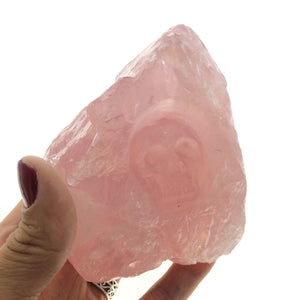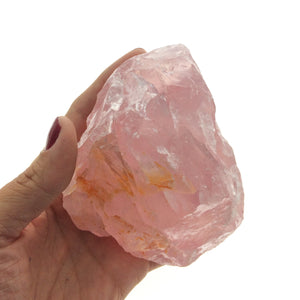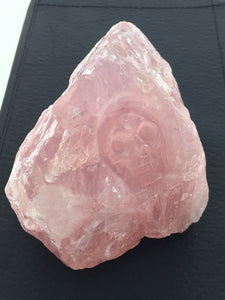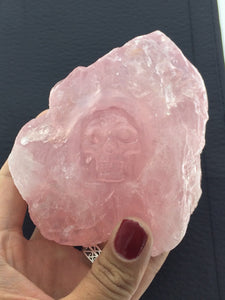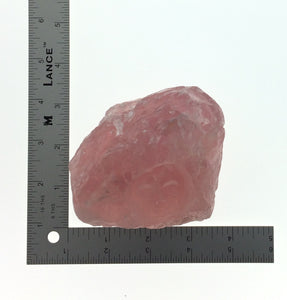 Love skulls? We have an extensive collection that you have to see to believe! Here is one of our most unique specimens: a large raw specimen with a polished crystal inset into the raw! This handcarved skull combines the shaping and art of carved matrix rock, left with its natural texture, with sharp edges. The raw back has a golden hue due to iron staining, and it does show some natural chips and fractures in the crystals that have not been polished out. We think this handsome little skull has so much character, and we love the rough edges of the massive quartz around it. A natural and iconic stone skull for your healing or specimen collection!
----
Locality: Unknown--Quartz is likely Brazilian.
Dimensions: 4.25" x 3.63" x 3.00" (111mm x 94mm x 78mm)
Weight: 678 grams (23.9 oz, 1.50 lbs)
----
Keywords:
Rose Quartz--associated with self-love, love in one's environment, and gentleness. Though skulls may seem spooky and sinister to some, they are considered good luck and signs of physical health, as well as connection to loved ones and ancestors, by many cultures.
----
Please contact us via email or by phone for more details, or to receive more angles or a video of this specimen. Thanks!