Rhodonite Colorado Silverton Gemstone on Sterling Silver Pendant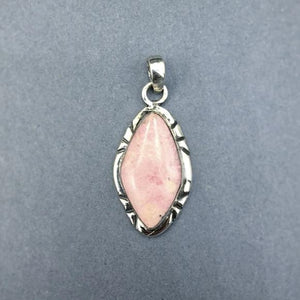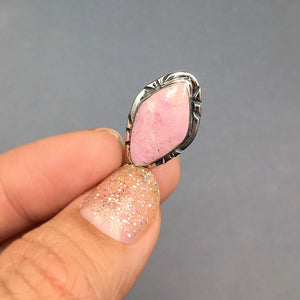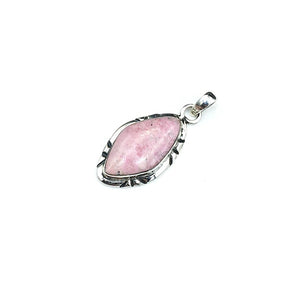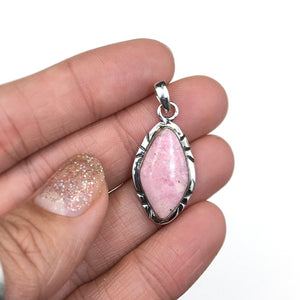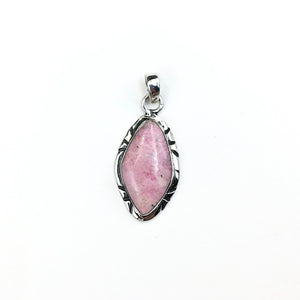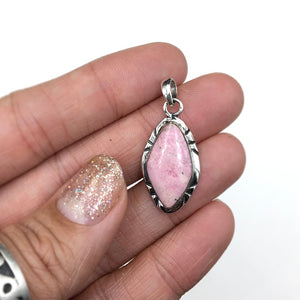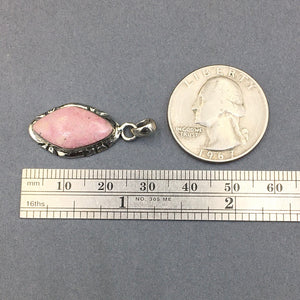 This is a sterling silver pendant set with pink rhodonite from Colorado! The stone is slightly freeform, with solid true pink color, black inclusions, and interesting surface texture. It is surrounded by a beautifully detailed sterling silver frame. The pendant would look ideal on a sterling silver chain, or on one of our signature faceted strands. The pendant is sold alone, and any chain you would like to pair it with can be purchased separately in the Sterling Silver Chain section, while faceted strands may be found in Necklaces & Sets. Contact us if you would like help putting a set together!

Silverton, Colorado, was once one of the richest areas in the state for its amazing silver mining--literally, silver was pulled out by the ton! It is also a famous area for quartz, metallic mineral specimens, and beautiful pink rhodonite which forms in black manganese nodules.

Locality: Silverton, CO.
Dimensions: 1.25" x 0.50" (31mm x 13mm)


-----------------------------------------------------------------------------------------------------------
Rhodonite 
PHYSICAL: Rhodonite is a manganese metasilicate mineral, that forms in association with black manganese, and other related minerals. 
HEALING: Rhodonite is associated with hidden talents and gifts, self-love, and love in one's environment. El: Earth, Ch: Heart (4th). 
Care for gemstones in sterling silver jewelry: 
As with all natural stones set in silver, these jewelry pieces should be removed when taking a shower, swimming, or entering a hot springs. Water (especially hot water) can damage natural materials and even cause settings to fail. This is especially true with gemstone rings!

*Though many gems and minerals have historical and cultural associations with healing properties, these items are sold for wear in jewelry, display, study, and collector interest only.