Pyrite Elephant Iron Fool's Gold Natural Handcarved Polished Carving Stone Art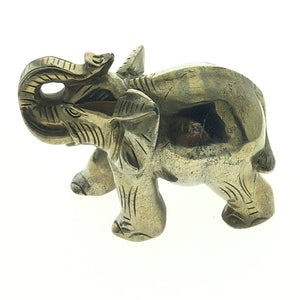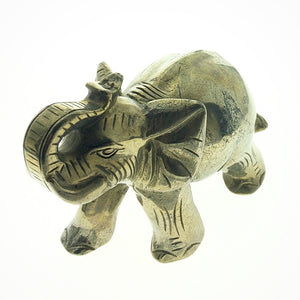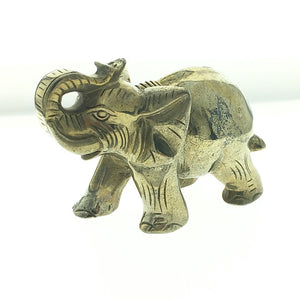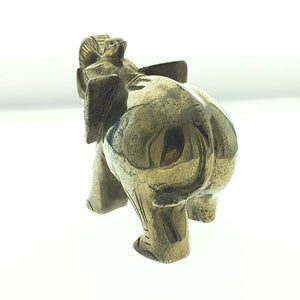 SKU: MIN-STAT-PYREL135
Sorry, this item is out of stock
Here is a statue that will capture your heart: golden iron pyrite from Peru has been carved by hand into a handsome elephant! This classic Peruvian material displays a high luster and golden glow, giving this elephant a truly artistic look. The handcarved nature of this specimen gives it a creative and slightly freeform look--this is certainly no statue carved by machine. A lustrous and unique stone carving for your elephant collection!
----
Locality: Unknown--Pyrite is from Peru.

Dimensions: 4.25" x 2.25" x 3.00" (110mm x 58mm x 78mm)

Weight: contact me

----
Pyrite
PHYSICAL: Iron pyrite, aka fool's gold, is an iron sulfide mineral that forms cubic and other isometric crystals. 
HEALING: Pyrite is associated with manifestation, protective shielding, will, and masculine energy. El: Fire, Ch: Root-Solar Plexus.
----
Please contact us via email or by phone for more details, or to receive more angles or a video of this specimen. Thanks!