Fluorapatite #4 Yellow Apatite Thumbnail Specimen (Cerro de Mercado Mine, Mexico)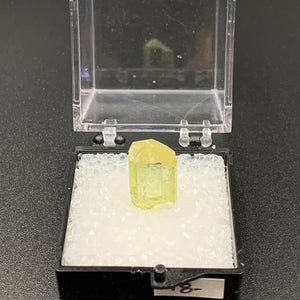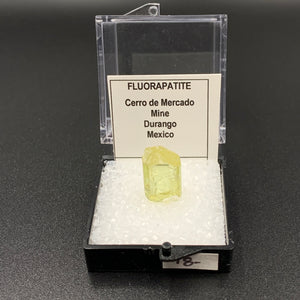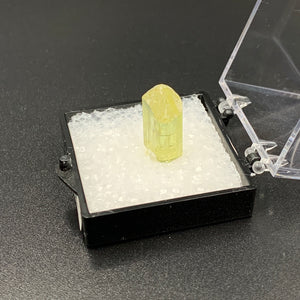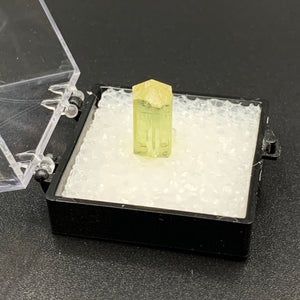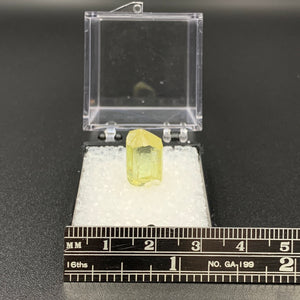 *This is a very small miniature, known as a thumbnail specimen. Please examine scale photo and consider dimensions carefully.* Thumbnail specimens are mounted in small display boxes known as perky boxes, and contain locality information. They are designed so that they are ready for display, or may be unmounted for any use including jewelry supply. An ideal and efficient tiny treasure, for any collection!
-----
Mineral Name: Yellow Apatite (Fluorapatite)

Locality: Cerro de Mercado, Durango, Mexico.

Dimensions: 0.58" x 0.35" (15mm x 9mm)

Characteristics of this specimen: Bright, vivid yellow natural color on this apatite crystal, with termination present and good clarity.

Care Notes:
-----
Healing Keywords: Yellow apatite is thought to instill will and optimism, as well as removing blockages to abundance and success.

-----
Please email us if you would like a video, or if you have more questions about this item.