Black Jade Nephrite Iguana Lizard Handcarved Polished Carving Stone Art Australia USA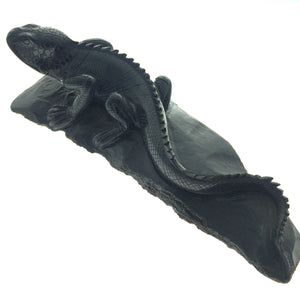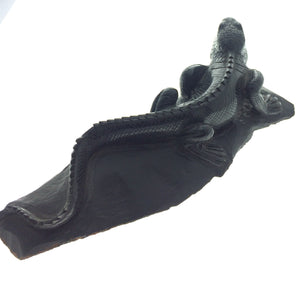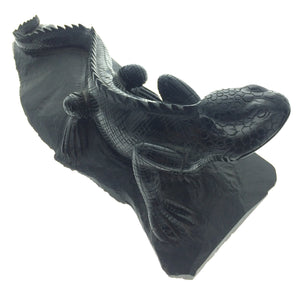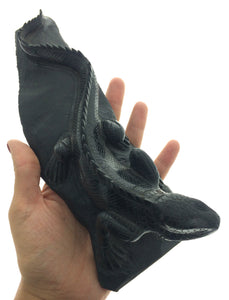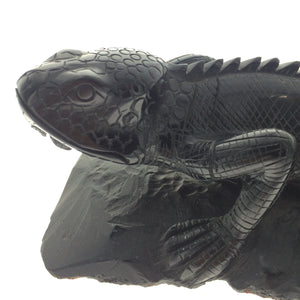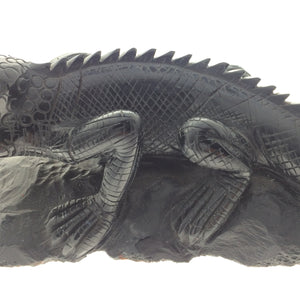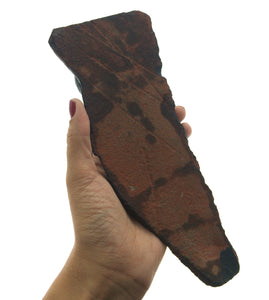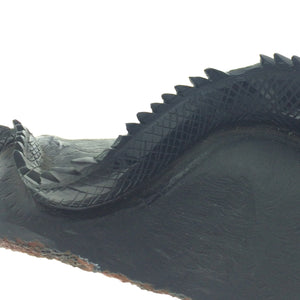 Here is a true work of art: black nephrite jade from Australia has been carved in the USA, into this astonishingly detailed iguana statue! The iguana has a high polish and beautiful details, and its tail stretches out in an aesthetic shape. The black jade offers rich color and high polish, while the base of the iguana's resting rock has the original stone texture and color preserved. A handsome and lifelike statue carved from a super desirable material!
Jade is used to describe two distinct materials--nephrite and jadeite. Though the chemistry differs, both of these materials are considered true jade. This carving is deep black nephrite jade, sourced from Australia.
*NOTE: There are small areas of damage and incomplete spikes on the statue's tail. These areas can be seen in the last closeup photo. The price takes this into consideration, and it is sold as is.
----
Locality: Australia (source of the nephrite). Handcarved in the USA.
Dimensions: 8.25" x 3.25" x 2.75" (215mm x 85mm x 72mm)
Weight: 729 grams (25.8 oz, 1.61 lbs).
----
Keywords:
Black Jade is associated with healing, luck, and protection. It is connected to purification from evil and negative energies.
----
Please contact us via email or by phone for more details, or to receive more angles or a video of this specimen. Thanks!