Money Red Root Chakra Energy Palm Wax Blend Essential Oils Scented Candle-Pillar or Jar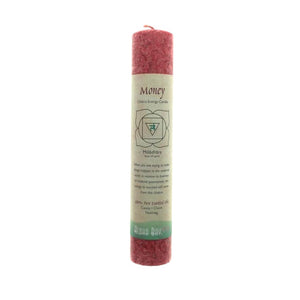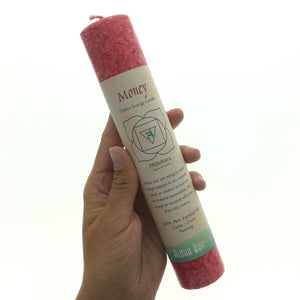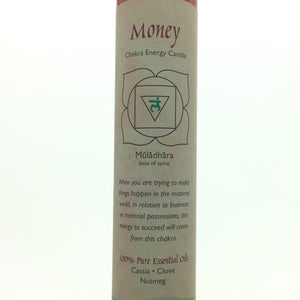 This is a beautiful palm wax candle blended with essential oils, and intended to reflect the energy of the root chakra. The pillar candle option has an approximate burn time of 14 hours, and needs to be burned in a contained burner or pillar candle holder. The jar candle option has an approximate burn time of 60 hours, and is fully contained in a glass jar.
Money (red): Root Chakra (1st)
Scented with 100% essential oils of Cassis, Clove, and Nutmeg.
Our beautiful Palm and Coconut Wax candles make a perfect gift! We carry a variety of palm and coconut candles blended with 100% essential oils, in jars, pillars, and votives. The candles are made from wax produced by plantations that are certified for using sustainable agricultural practices--the palm wax blend combines organic palm oil from Brazil and Colombia, and conventional palm oil from Malaysia (where measures have been put in place to stop the spread of rainforest clearing for palm oil). Styles include traditional scents, and also blends that are intended to symbolize the connection of different chakras and intentions. Browse our collection of palm and coconut wax candles here, and also take a look at our Soy Candles Section, as well as candleholders and accessories!