Sleeping Beauty Turquoise #6 Thumbnail Specimen (Arizona, USA)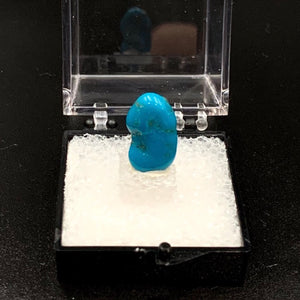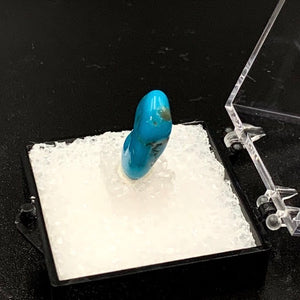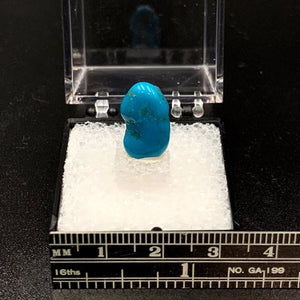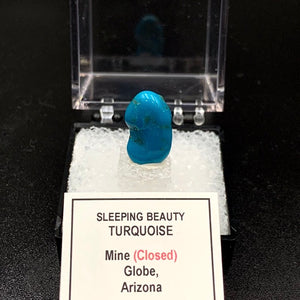 *This is a very small miniature, known as a thumbnail specimen. Please examine scale photo and consider dimensions carefully.* Thumbnail specimens are mounted in small display boxes known as perky boxes, and contain locality information. They are designed so that they are ready for display, or may be unmounted for any use including jewelry supply. An ideal and efficient tiny treasure, for any collection!
-----
Mineral Name: Turquoise

Locality: Sleeping Beauty Mine, Arizona, USA. This is one of the oldest and best known of the American Southwest turquoise mines--it is the chosen mine of the Zuni people, and has been officially mined out since 2012.

Dimensions: 0.58" x 0.35" (15mm x 9mm)

Characteristics of this specimen: Soft blue color, polished surface and freeform shape, with natural inclusions. Natural turquoise without enhancements.

Care Notes: Turquoise is sensitive to water (may change color), chemicals, and temperature. Care for it as you would an organic gem.

-----
Healing Keywords: Turquoise is associated with wholeness, empathy, and spiritual growth.

-----
Please email us if you would like a video, or if you have more questions about this item.